Brand Advantage
As a business owner, you're faced with so many important decisions that affect your bottom line—including which gasoline brand to choose.
TOP TIER™ TriCLEAN®
Quality of fuel is important to consumers, and they believe that's what our TOP TIER™ TriCLEAN® Gasoline delivers in all three grades. In fact, research shows consumer perceptions about the cleaning properties of CITGO fuel are up 15%.
Learn More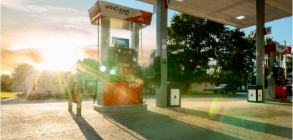 Stunning Street Image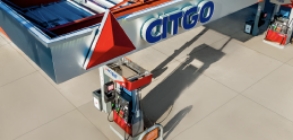 Some locations have reported volume increases of up to 30% after converting to our Stunning Street Image.
A beacon of great service, our low cost, easy-to-install image is a great choice compared to other brands.
Learn More
Loyalty & Rewards Program
If an easy-to-implement Loyalty & Rewards Program is what you're looking for to build a customer base and increase profit margins, look no further than the Club CITGO app. Club CITGO locations enjoy our full support, with training, a dedicated call center and 100%-funded deals on gas and goods. But, most importantly, they also boast 23x more engagements than non-Club CITGO locations. We even offer fully integrated loyalty solutions to complement the app and elevate your offering.
Learn More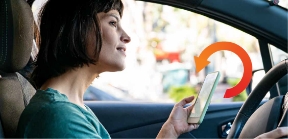 Proprietary Payment Cards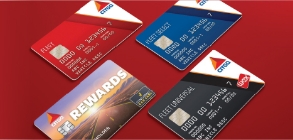 Our suite of Proprietary Payment Cards offers a card for every lifestyle, including our popular CITGO Rewards® Card. With a 5¢ per gallon rebate on every gallon purchased, Rewards cardholders typically spend 30% more per transaction and pump 13% more gallons than non-cardholders. What's more, you enjoy zero transaction fees. It's a win-win!
Learn More
Customer Service and Flexible Programs
We are more than just a sign on the corner. Many things separate us from the competition, but they all boil down to our Unprecedented Customer Service and Flexible Programs. Just ask our Marketers. They've awarded us an average of 4.4 out of 5 stars for stellar customer service over the past five years, and we couldn't be prouder.
Learn More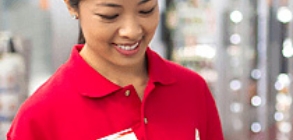 Education Opportunities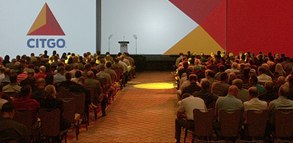 Our Education Opportunities help you overcome operational challenges and move ahead of the competition. In fact, after attending a no-cost, hands-on learning seminar tailored to their business needs and backed by industry data and best practices, Retailers have experienced increased sales of up to 7%. We also offer one-on-one site visits, regional meetings and a working C-store lab to aid in the adoption of road-tested programs, processes and procedures.
Learn More