MINIMUM POS STANDARDS
MINIMUM POS STANDARDS
The following are required for all CITGO locations:
EMV (chip) card acceptance inside
EMV (chip) card acceptance PIN Pads outside (fuel dispensers)
Most current version of POS software available
POS upgrades required within 90-days of availability
POS is configured for Club CITGO, CITGO Pay and FIS Premium Payback
Internet/broadband for payment card processing
Installation and use of an all-in-one firewall and POS Zone Router from a CITGO-authorized firewall provider ("MNSP") for payment cards, loyalty and mobile programs
POS and Dispenser software must be on the current version, or one prior, posted to MarketNet and POS Vendor Portals
All new locations must meet indoor and outdoor EMV requirements when on-boarding with CITGO
EMV Contactless (tap and pay) card acceptance inside and outside
PIN Pads must be properly maintained to prevent 'Fallback to swipe' transactions

Chip reader must be functional
Contactless feature must be enabled
Card brands may impose fines for non-compliance

If offering cash/credit pricing on the CITGO Rewards card, the POS must be configured to support discounts

Additional Questions:

Contact your CITGO

gasoline supplier

Contact your local

POS distributor

CITGO POS Product Managers

800-423-8434, ext. 5415
Certified POS Systems and Fuel Dispensers
Certified POS Systems
The POS systems listed below are CITGO-certified and meet minimum POS standards.
Verifone Commander/RubyCi with supported PIN Pads

Beginning 2022, CITGO recommends the C18 POS terminal and M400 PIN Pad

Gilbarco Passport PX60 and PX68 with EDH2, Windows 10 and SSD Upgrade and Mx915 PIN Pads
NCR Radiant POS with supported Windows 10 hardware
Ingenico Desk 3500
EMV supporting PIN Pads and the most current PIN Pad and POS software versions.
Certified Fuel Dispensers
The fuel dispenser systems below are approved and certified for the CITGO EPOS Network:
Gilbarco Encore 700s with FlexPay and FlexPay IV
Wayne Ovation with iXPay 1 and iXPay 2
Bennett (Verifone POS only)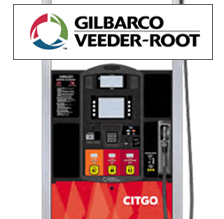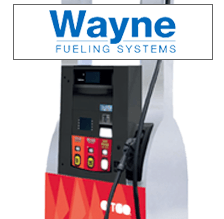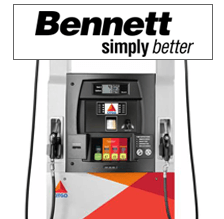 Ensure Your Bennett Dispensers Meet EMV Acceptance Deadlines
Special Programs and Pricing
Pacific Series Exclusive Offers
Contact your CITGO gasoline supplier about special programs and pricing available to you.
Please Wait ...