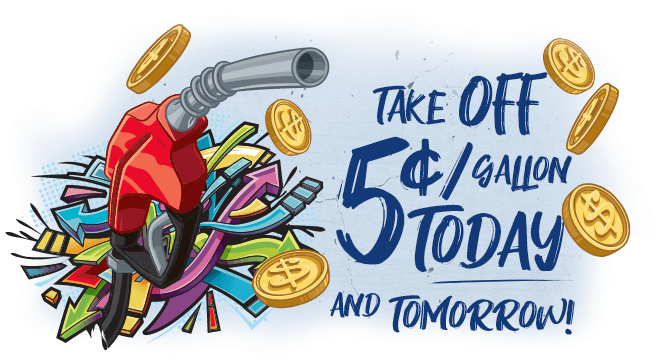 You spoke. We listened.
Club CITGO now rolls back at the pump and more!
Through enhancements made to the app, all participating Club CITGO locations in Wisconsin will now have a 5¢ automatic roll back. By improving the way your customers interact with the app, we've given them another reason to shop at your location.
New Benefits & Features:
Mobile ID and Alternate ID (Alt ID) added to Club CITGO
Discounts rolled back at the pump

Everyday 5¢ discount on fuel purchases
Monthly discounts - customer favorites TriCLEAN Tuesday and Fueling Good Friday will still available but in a new rollback format.

Automatic discounts at the register on select in-store products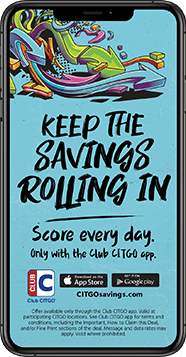 This is a modal dialog
You can only interact with elements that are inside this dialog. To close it click a button or use the ESC key.
Please Wait ...