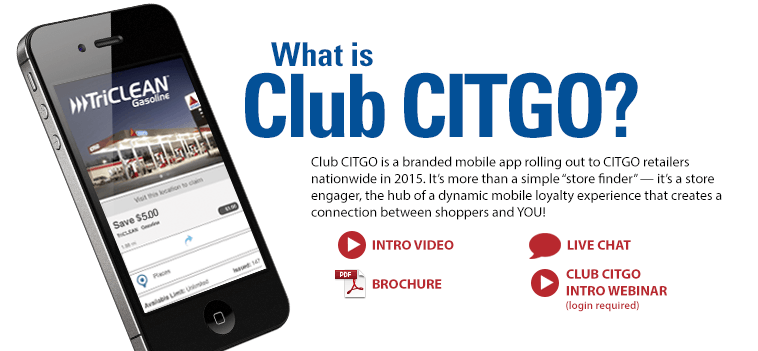 This is a modal dialog
You can only interact with elements that are inside this dialog. To close it click a button or use the ESC key.
Sign Up & Launch

Launch Process
(click image to enlarge)

*To register, email your preferred webinar date and time (10 a.m. or 2 p.m. CST) to
clubcitgo@citgo.com
.
Space is limited to 15 participants per webinar.
Cashier Training Video
To view additional training
videos, please log in.
Please Wait ...